Ratio Drop Gear Clock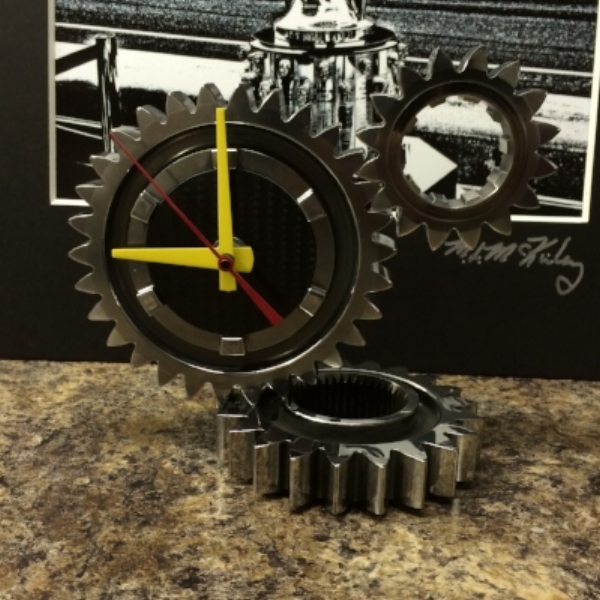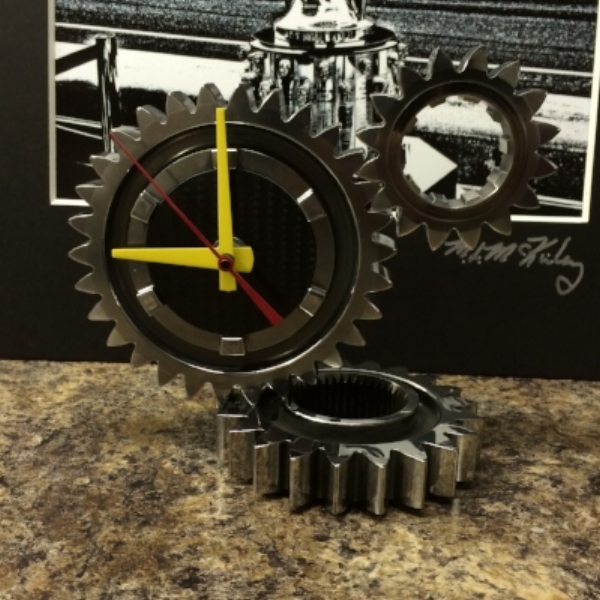 Ratio Drop Gear Clock
A desk clock made from a drop gear, mainshaft gear and layshaft gear ratio. All gears used in the Xtrac 295 Indy Car gearbox from 2003 to 2011. Brand and serial number are all on the gear proving authentic. Clock has carbon fiber face. Used gears with new clock workings.
Clock is approximately 7" tall and weighs 4lbs.
Clock runs on one AA battery.
Available hand types include arrow, contemporary, spade and sword.